Driver Education Behind-the-Wheel Information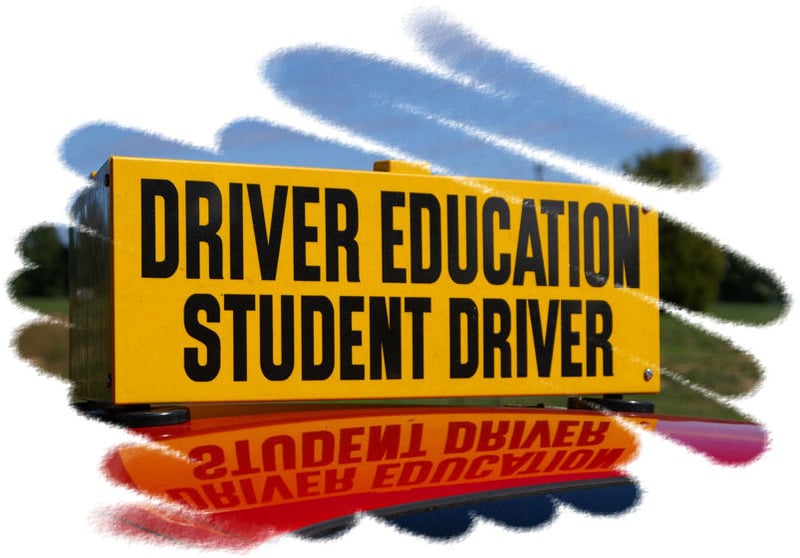 Behind-the-Wheel driver education runs continuously throughout the school year and is offered after school.
To be eligible to take Behind the Wheel, the student must have their Learner's Permit and successfully complete the classroom portion of driver's education.
In addition, before a student can register, the student and parent must both attend a Driver Education Student/Parent 90-Minute Meeting held throughout Prince William County.
Please note that registration for behind-the-wheel driver education is on a first-come, first-served basis.
Prerequisites (Before Registering)
Must have a valid Virginia Learner's Permit
Successful completion of Classroom Driver Education OR current enrollment in Patriot HPE II Driver Education with a minimum of a C average.
Students should complete a minimum of 10 hours of behind-the-wheel experience with a parent/guardian in all driving environments (residential, city, highway, and expressway) before registering for instruction.
About In-Car Driver Education
In-car driver education includes road instruction. The class is scheduled as an after-school elective program providing the required seven days (50 minutes driving, 50 minutes observation each lesson) of quality instruction needed to receive a Virginia Driver's License. Upon completion of the two phases of the course and submission of the 45-hour driving log, the student will be issued a Temporary Driver's License (TDL). This Temporary Driver's License is valid only after the student reaches the age of 16 and 3 months and after they have held a Virginia learner's permit for 9 months. All students should complete the requirements for 9th grade physical education before enrolling in the 10th grade Driver Education Program. Sessions are scheduled year round with limited availability in the summer.
Online Registration Instructions for Behind-the-Wheel
Students must have a learner's permit to register for the course. 
2022-23 School Year is FULL through June 15. 
Summer School Scheduling is FULL.  We are not accepting any further registrations at this time.
Session
Range
Road
1
June 19 & 20 
8am-10am
June 21, June 28, June 29, June 30, July 1
8am-10am
2
June 19 & 20
10am-12pm
June 21, June 28, June 29, June 30, July 1
10am-12pm
3
July 5 & 6
8am-10am
July 7, 10, 11, 12, 13
8am-10am
4
July 5 & 6
10am-12pm
July 7, 10, 11, 12, 13
10am-12pm
5
August 1 & 2
8am-10am
August 3, 7, 8, 9, 10
8am-10am
6
August 1 & 2
10am-12pm
August 3, 7, 8, 9, 10
10am-12pm
Steps to Ensure Proper Registration
Please read the entire section below before starting the registration process. If you do not complete every step, you will not have access to scheduling and will delay your registration process!
Please visit our Patriot Behind the Wheel Website for information and forms: Patriot Behind the Wheel website.

Print the three forms in the registration folder in the file section.
Submit the three forms, and online payment receipt for $240.
Registration is not complete without the permission forms and student information.

To register for the course, log in to the registration site for Behind the Wheel. Click on Register Now below Range and Road (Academic Year) / $240 (online credit payment - full payment required for Patriot). Complete the student information section. Then scroll down to Parent Information. Fill out the information for one or both parents.
At the top right of the page create a username and password. Please ensure that you save your login and password for future use. Select your school. Click on Register. The screen will change to show Courses and Terms of Service. After reading the terms, click the "Agree to Terms" box. Click submit. Please only submit one registration. This will take you to your Account Ledger. It will show an outstanding balance of $240. Before you will be able to schedule sessions for Behind-the-Wheel you must make an online payment (see link below).
Complete the forms, located in the Behind-the-Wheel Registration File Folder in the section at the bottom of this page. (Files needed: Driver Ed Student Information, Parent Permission #1, and PWCS Parent Permission).

Email Mrs. Dignan at dignanam@pwcs.edu the following: Credit card receipt (full payment of $240 required) from Student Quick Pay, registration forms in the Registration Files and Resources section below (Driver Education Student Information, Parent Permission #1, and Parent Permission #2) AND a copy of your DEC-District 8 Certificate of Completion (pink card). When you complete the paperwork please save your files as a PDF.

All paperwork must emailed to dignanam@pwcs.edu.

Mrs. Dignan will mark you paid after receiving all items/registration forms via email only. Important: When your balance reads $0 you will be able to schedule your range and road sessions. Please allow five business days for the coordinator to complete this process.
Scheduling Your Sessions
After submitting required forms and payment receipt, please log in to your account on the Driver's Education Registration website. If your account balance is $0, you can schedule your sessions. When scheduling your sessions, you should select two consecutive range dates followed by five consecutive road dates. The seven sessions should be completed consecutively.
Please note: You MUST complete two sessions of range instruction before your road sessions begin. Please schedule with the same instructor for all sessions. **We require two students to be enrolled in a session for it to begin.**
Your schedule will automatically be added to your student account that you created during registration. Please check frequently for updates to the schedule by logging into your account. Make note of who your instructor will be for all seven lessons.
You will need to confirm your email and/or text in order to receive alerts and notifications. Under the personal information section of your account, please check how you would like notifications to be sent to you.
You will receive an email and/or text with a four-digit code. Please put that four-digit code into the box. You will not receive any alerts indicating your schedule or changes made to the schedule if you do not complete steps 1-2. You will be reminded of a scheduled session by email and/or text. If you are unable to make a schedule session, proper notice must be given to the coordinator by logging in to your account and leaving an email message or you must see the instructor in person to cancel. Missed sessions without notification will result in a $25 cancellation fee.
Preparing for the First Day of Behind-the-Wheel Training
Students must bring their learner's permit daily in order to drive. Please bring your hard copy of the DEC-District 8 card (pink card) on the first day of instruction. Students should meet at door 20 (back of the school building) and wait in the hallway just outside of the weight room/auxiliary gym. Please bring a pen for day 1 to fill out paperwork!
Registration Files and Resources