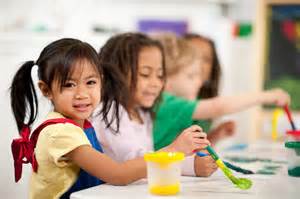 Patriot's VPI Preschool Program
Instructor: Van Wassen
Welcome to the Patriot VPI Classroom!
(Virginia Preschool Initiative)
PWCS UPDATES:

Week of March 16, 2020-NO SCHOOL for all PWCS students
Week of March 23-27 (weekly lesson plans emailed to parents)
Week of March 30-April 3 (weekly lesson plan emailed to parents)
Week of April 6-10 (NO SCHOOL for Spring Break)





Registration for 2020-2021:
We are looking forward to starting another great year at Patriot with 1 FULL DAY class from 8 a.m.-2 p.m. The Patriot VPI program is a state funded preschool for children who are four years old (by September 30), live in one of our elementary school zones, and whose families meet income guidelines.
The preschool program services children who live in the school zones of T. Clay Wood, Cedar Point, Nokesville, Piney Branch and Bristow Run Elementary Schools
To learn more about the preschool qualifications and to find out how to register your child, for the upcoming school year please contact the Melissa Van Wassen at 703.594.3020 or email .
You can also fill out the Qualification Form to find out if your child qualifies.
Preschool Vision
Preparing today's young children to succeed in tomorrow's world.
Preschool Mission
Virginia Preschool Initiative is a comprehensive preschool program established to provide a foundation for learning and academic success for at-risk four-year-olds. School-readiness activities focus on phonological awareness, vocabulary, number sense and physical, motor and social development to prepare children to be life-long learners.
Contact Information
Teacher: Melissa Van Wassen,
Assistant: Susan Denham,
703.594.3020
Office Hours
M-F 7:45-8 a.m. & 2-2:45 p.m.
---
Announcements
First Day of School Checklist
Please remember to send in the following items in your child's backpack the first week of school:
Child's change of clothes (labeled and in a plastic bag)
Breakfast/Lunch Money (if applicable)
Family Picture (4X6) for Classroom safe place
T-shirt money (complete form in child's folder)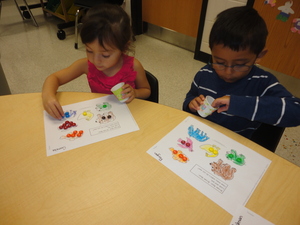 Patriot VPI article on Bull Run Observer
Read an article about our VPI preschool program.
Curriculum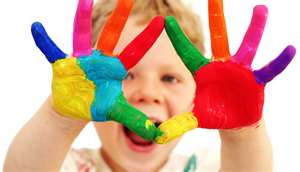 High Scope Preschool Curriculum
The High Scope Curriculum is a comprehensive, research based system used in the VPI classroom to provide hands-on experiences, through active learning with people, objects, events and ideas. Children learn to make choices and plans through work time centers, as well as small and large group activities; while teachers model and provide guidance to scaffold the children's learning. Our classroom schedule, lessons and activities are set up to reflect this curriculum and allow children the opportunities to learn through active play.
Conscious Discipline used in Pre-K Classroom

Conscious Discipline is a comprehensive self-regulation program that integrates social-emotional learning and discipline.
It integrates classroom management with social-emotional learning, utilizes everyday events as the curriculum and addresses the adult's emotional intelligence as well as the child's. Conscious Discipline empowers adults to consciously respond to daily conflict, transforming it into an opportunity to teach critical life skills to children.